I promised more details on Focus #2, connecting people through story, so here it is:
GOOD magazine is running a grant contest called: Stories for GOOD (!) Here's the description:
Stories unite. Stories educate. Stories inspire. GOOD wants to know how you would use storytelling to unite your community and bring people together.
With 2 hours of submission time left, mine is one of 60 ideas vying for the $3,000 grant prize. You can check out my video and contest entry (and vote, if you so please ;) )
here
.
As I've said before - the truly awesome aspect of stories is their ability to make connections. I thought about what I could do with a grant to make connections here in Rochester - in a concept format that could potentially expand in scale.
It struck me that people from different parts of the city do not always have a way to connect (or see a need to) - that there are biases about people from Pittsford vs the ABCs, Browncroft or the 19th Ward that may keep people from truly hearing their stories and thus that may keep potential connections from forming.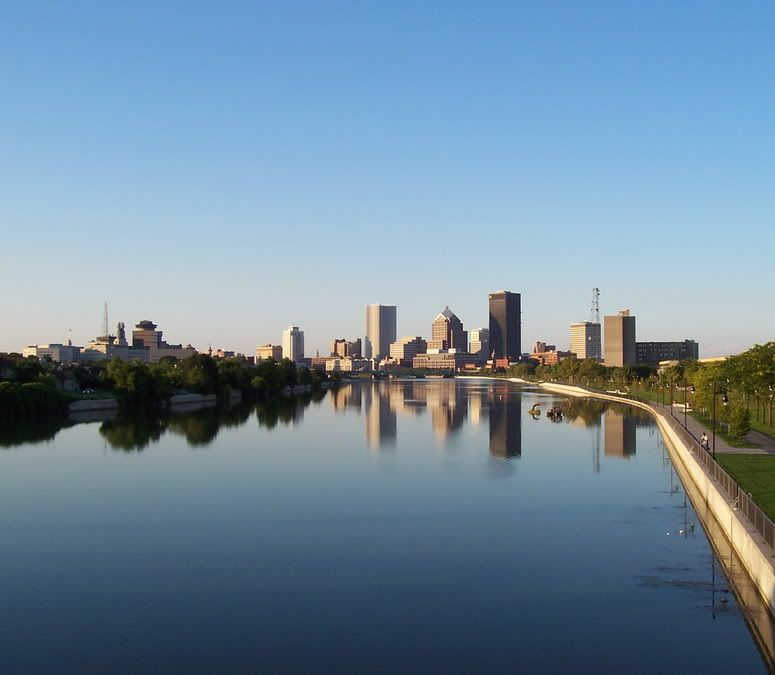 Knowing that story can tear down these walls, I want to gather stories at the neighborhood level. Each neighborhood has plenty of stories of its own that are often trapped in the heads of the neighborhood association members - so I want to create an outlet at the neighborhood level, to paint a portrait of Swillburg or Charlotte...
Through the members of the neighborhood associations, I plan to reach out to people from each area willing to tell a story of their own. Ultimately, a web site may be constructed for submission of stories, for now it will be mainly in-person, perhaps via email.
These stories will be printed next to silhouette portraits of the tellers and displayed in a local studio setting, with an opening on the First Friday circuit of art events and running for a month. People can come and read the stories in a way that does not automatically reveal the identity or neighborhood of the teller. After the stories have a chance to sink in, the answer will be revealed. Tellers and audience will now have the common threads of story as a means to connect and overcome any neighborhood walls.
Along with the exhibit will also be a short run of soft-cover photo books.
The more I think on this, the more I like it. Largely focused on in-person and print narrative for the local scale and budget, I can see how it could grow across various media and cover much larger geographies - it could also focus on particular topics and themes. Working off of ideas spurred by Elif Shafak and Jeff Gomez, we can bring people together based on the common themes their stories share. It's a smaller world each and every day and if we don't do anything, the walls between us could pen us in. Let's knock them down using one of the oldest tools in our arsenal - story.
What do you think? Comment here or on my idea page - and vote if you think it's cool! - A